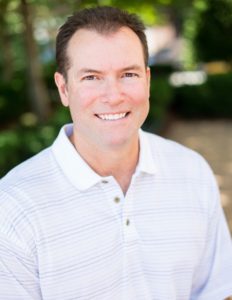 Hello, and thanks for visiting chrisparente.com.
During my career I've been fortunate to experience first hand dramatic changes in communication technology. When I moved from Connecticut to the Washington, DC area in the mid 1990s, I was the marketing director at the Cellular Telecommunications Internet Association (CTIA) during the explosive industry growth that followed the 1996 Telecom Act.
A few years later, I served as vice president of corporate communications at Advertising.com, the company that invented pay-per-click advertising. As the Internet exploded in size and popularity, I gained a strong understanding of domain name and Internet infrastructure issues as a senior communications manager at VeriSign, the operator of the .com and .net extensions.
From 2007 until 2014 I worked on the agency side of the fence, as a managing director and equity partner at Strategic Communications Group. In the past seven years we've all seen another dramatic market change take place. The rise of social media and the contraction of traditional media have changed how B2B and B2G companies communicate with their target audiences. I counsel clients on the design and execution of content marketing strategies, promoted through social media channels. These programs are designed to support a company's sales and revenue goals, and are integrated into the client's marketing automation platform.
In February of 2014 I launched my own firm, StoryTech Consulting LLC. I help companies to tell their own story, put that story directly in front of prospects and empirically track how that effort supports revenue growth. It's easy to describe, not so easy to accomplish. It involves not just using new tools but also adopting a new outlook and culture, particularly on the part of the sales organization. StoryTech helps clients make the transition from interruption marketing to conversational marketing.
When counseling clients it's imperative to practice what you preach. So I've written and published articles on these issues for over five years. In addition to my articles here, my work has appeared in MarketingProfs, E-Commerce News, CommPro.biz and Social Media Today. I published a monthly column for WashingtonExec.com, and I've served on the marketing committee of the Association for Corporate Growth, National Chapter.
All work and no play would make me pretty dull, and often I can't talk publicly about the results my clients achieve. So in addition to work and technology issues I also write about wine, and about keeping two out of warranty BMWs in top operating condition. These three topics usually give me plenty of interesting fodder.
If you've read through all of the above and still want more, visit my StoryTech Consulting site. Or drop me a line at chris (at) storytechconsulting.com.