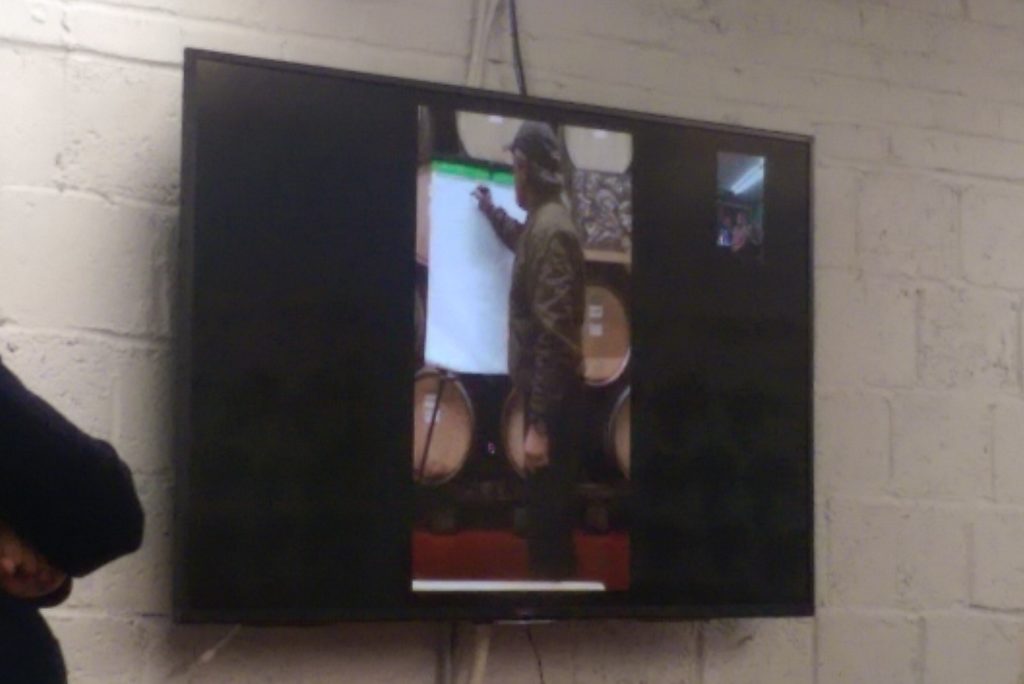 Last week Gabriele and I spent an enjoyable and educational evening learning the finer details of Oregon Pinot Noir. Our instructor was Ken Wright, owner of the eponymous wine company and all around evangelist of Pinot Noir.
Background on Wright from the Prince of Pinot — a fantastic online source:
"Wright left a position at Talbott Vineyards in California and found his way to Oregon in 1985 with his family and 10 barrels of California Cabernet Sauvignon and Merlot. He set up business in a warehouse in McMinnville… Wright is known for commitment to quality and he spares no expense or effort. He is known to discard a large percentage of his harvest as substandard, to employ merciless triage and sorting, and to disassemble and toast his own barrels to meet his stringent standards. Other wineries followed his lead of using dry ice to cool grapes before the onset of fermentation. As early as 1994, he paid growers by the acre instead of by the ton, so he could farm for quality instead of high yields. He was among the first in Oregon to use vertical shoot-positioning to expose grape bunches to sunlight."
We did not have to travel to Oregon for the conversation. Ken Wright Cellars representative Ross Mattis and Brett Chappell, head of education at retail shop Unwined put together the event via teleconference. Kudos to them for the preparation — no issues at all with the video or audio volume. About 30 of us heard Wright take us back to prehistoric days, explaining that the soil in Oregon is a combination of ancient sea bed and volcanic lava.
For Wright it's all about the soil. He never once used the word "terroir," but his conviction that a location has by far the biggest impact on a wine's aroma and flavor would have put any Burgundy producer to shame. More specifically, he talked about the "mother rock" beneath the layer of soil that vines much reach for Pinot Noir to achieve its greatest heights. This can take years, with vines typically growing one foot per year, and the rock sometimes being 25-30 feet down.
He also spoke about how the wine market has changed. Back in 1986 "all wine sucked." Since then, there has been an explosion of quality production, and all producers basically know the same things. For Wright, it isn't about New vs. Old World anymore, it's about knowing enough to not "mess anything up" and let the Earth produce the wine.
Our favorites Pinots tasted were the Willamette Valley 2014 and the McCrone Vineyard 2015. The first is a beautiful wine and a solid value introduction to the region (by Willamette standards, $30). The McCrone is from the Yamhill-Carlton AVA and combines darker fruit with some spice and earth, somehow feeling simultaneously substantial and elusive on the palate. It retails for around $55.
2014 and 2015 were both universally acclaimed as great years for Oregon Pinot Noir. Yields were large, so there is lots of good wine out there. Try some for yourself — Pinot Noir can be the perfect Thanksgiving wine.