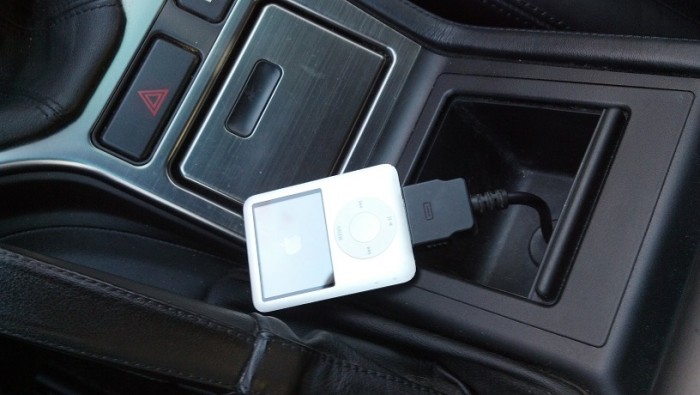 When I bought my E39 M5 in 2011, one of the nice mods it came with was an integrated iPod player. It was a clean looking installation with the connector coming through the center console. I'm no hard core audiophile, but I quickly got used to not messing with CDs and having my entire music library available at all times.
Then the iPod suddenly stopped working. Not having done this installation myself I didn't know what to do, so I quickly did some online research. I found out that many times the DICE iPod unit could be brought back to life with a quick unplug/plug back in, the automotive audio equivalent of a computer restart. However, I didn't know where the actual module was located in my car.
It wasn't in the trunk, where the former six pack CD changer used to reside. I hit the E39 forum on Bimmerfest, and asked some fellow owners where the module could be located. The likeliest locations were under the driver seat, beneath the center console or behind the glove compartment. It wasn't under the seat, and I was ready to start taking some of the interior apart to find it.
Then I read that simply disconnecting the battery can "wake" the unit back to life. Definitely the first thing to try as opposed to taking stuff apart. And it worked! I simply disconnected the negative terminal briefly, then reconnected. The iPod was back.
With BMW DIY work, it's rare that the easiest course of action gets the job done. Something to celebrate, especially since it freed up time to enjoy a gorgeous 60 degree today in the DC area today. Let's go spring!
Click here to watch a good install video from audio aftermarket company BSW that gives clear directions to help find a module or track down other kinds of issues.
UPDATE 11/7 – The unit remained unreliable, and I eventually found the module under the rear seat cushion, driver side. After unplugging it enough times, I restored full functionality.
UPDATE II – The unit remained very unstable. I took a chance, and purchased another used module for $50. I didn't want to redo all the wiring. This seems to be working so far.