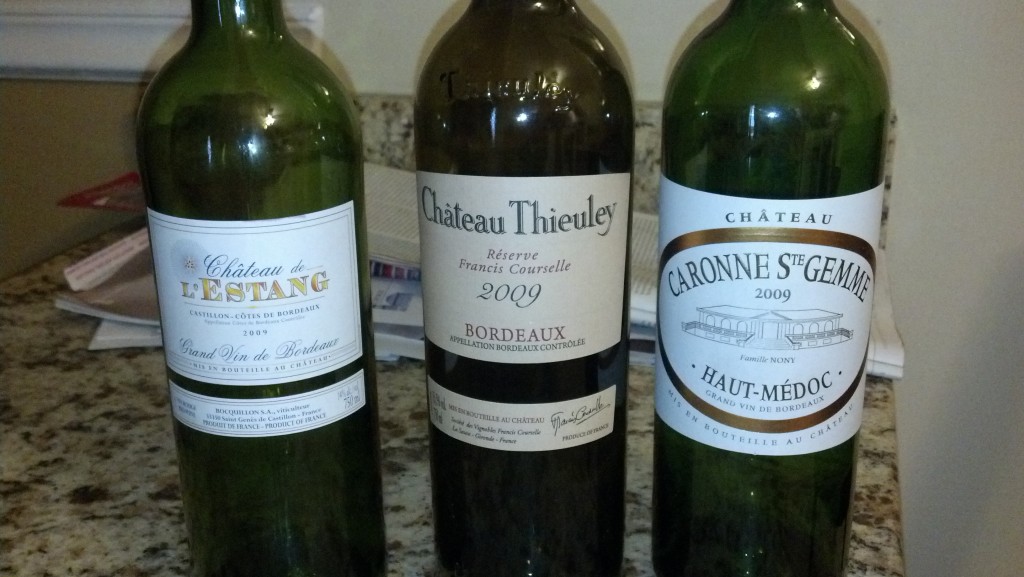 My latest WashingtonExec Wine and Dine column published today. The topic this month is the 2009 Bordeaux vintage, and the strong values delivered by the so-called petit chateaux.
These are thousands of small vineyards that can produce very high quality Bordeaux, without the stratospheric prices of the more famous Bordeaux appellations. I review three 2009 Bordeaux in the column, pictured above:
2009 Chateau de L'Estang, Cotes de Castillon, $14
2009 Chateau Thieuley, $12
2009 Chateau Caronne St. Gemme, Haut-Medoc, $17
These are quality wines at amazingly low prices, available at Calvert-Woodley in Washington, DC. If you've doubted at times the existence of a good Bordeaux around $20, give one of these a try. And if you do, drop me a comment with your thoughts.