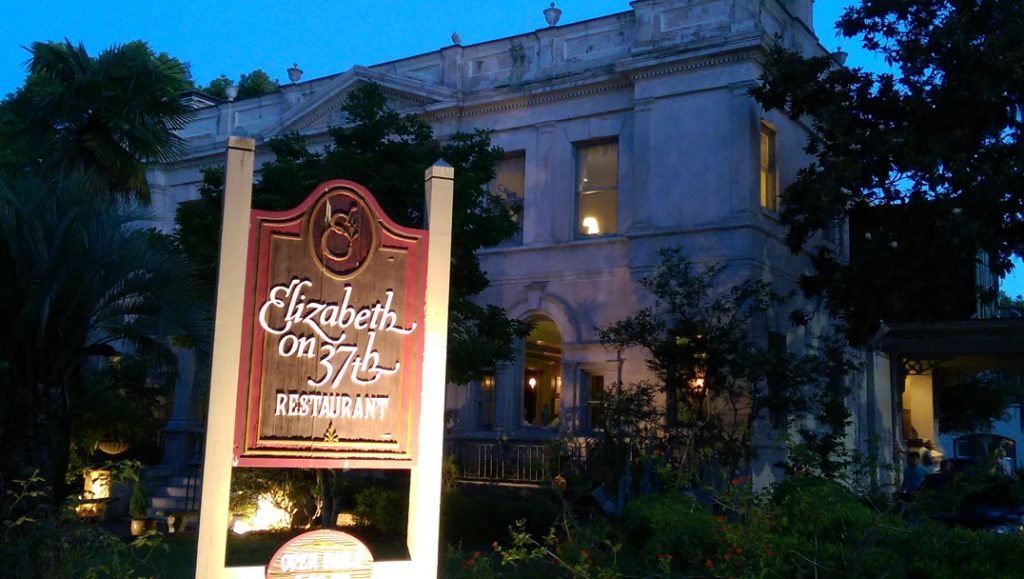 We're just back from a week spent in Savannah, Georgia. It was a relaxing holiday with a lot of good food, and the finest meal we had out was at the well-known Savannah landmark Elizabeth on 37th.
As you can see in the picture above, you walk up to a beautiful old mansion in the Thomas Square section of downtown. The decor was inviting and the noise level hushed. You know right away you're in an establishment that takes dining very seriously. That said, the service was a perfect combination of attentive and relaxed, not stuffy at all.
The meals were fantastic. Gabriele had grilled flounder over spinach with a cauliflower goat cheese flan and truffle oil. I had grilled snapper with a potato and asiago cheese crust over diced brussel sprouts with bacon and spinach, which wasn't anywhere near as heavy as it sounds. The flavors were outstanding and the preparation perfect.
Co-owner Gary Butch helped me decide on the wine. Gabriele prefers a more fruit forward Pinot Noir, and I asked him for a recommendation between two California Pinots, one from Sta. Rita and one from Russian River. He quickly said the one from Sta. Rita, and brought over a 2012 Melville Terraces. It was a beautiful wine.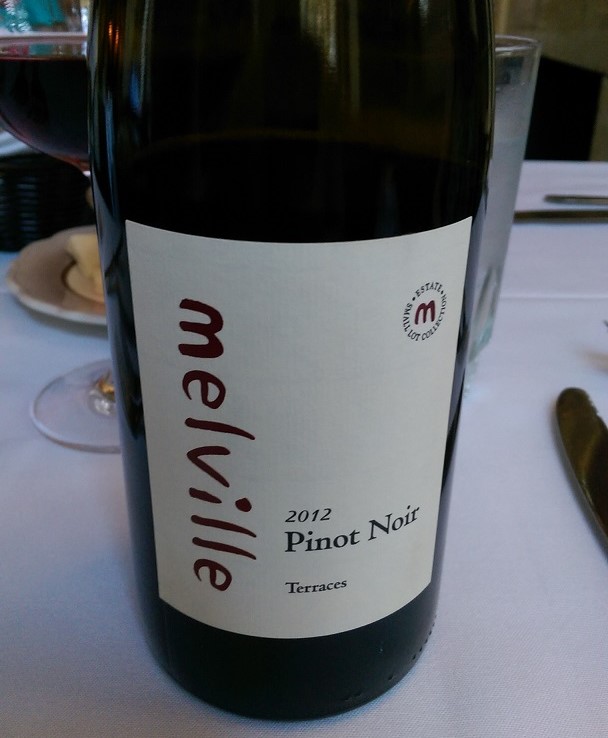 It was lightish bodied and the lead fruit was red currant. We also tasted some cherry cola and rose water, just a hint of tannin tartness and some spice on the longish finish. It had some complexity, wasn't simple, had a texture and smoothness of a bigger wine. Just a super California Pinot at an extremely moderate markup.
For a good meal without going downtown, Lili's is a good bet. It's located on Wilmington Island, where we were renting a house. We both had excellent seafood, with Gabreile's tuna tartare and avocado appetizer the standout. With this meal we brought in an old favorite, a 2012 Sanford Pinot Noir, also from the Sta. Rita region. We appreciated the reasonable corkage fee of $15.
The next time you're in Savannah, you can't go wrong with these two strong performers.