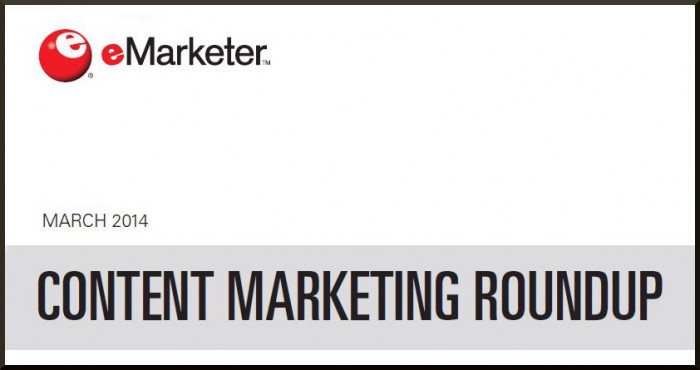 eMarketer pulled together this week some content marketing research and made it available via a new report. The report was sponsored by Contently, which bills itself as "the largest network of freelance professional journalists." So they're the brand journalism people, though they don't use that exact term.
Here's the link to download the report. If you're moving fast right now or don't want to register, here are a few nuggets that struck me as illuminating:
Obstacles to effective content marketing – 48 percent of B2B marketers said lack of internal resources for content development was the #1 obstacle, and 38 percent didn't think their content marketing strategy was effective.
Trends in content consumption – 49 percent of respondents see mobile replacing search engine traffic as the biggest driver of consumption, and 31 percent see overall saturation as a serious challenge. (I discussed this earlier this year.)
Investment — 75 percent of respondents expect to increase funding to content marketing efforts in 2014. Yet 49 percent admitted they have not formal strategy for content marketing distinct from their overall communications goals.
Most important content channel – 88 percent use the corporate site as a channel for content, while 68 percent use social media promotion.
Overall these numbers tell a story of increased adoption of content marketing. Having recently launched my own firm dedicated to helping clients in that area, that's very reassuring to me!
A couple of the numbers did surprise me. My clients get better results when they create new online publications and use them as platforms, as opposed to using corporate sites. And in 2014 it was surprising that half of companies had no strategy at all for content marketing. If you don't define what success looks like, you're guaranteed to not achieve it.
What's your content marketing story? Let me know here, or you can reach me at StoryTech Consulting.