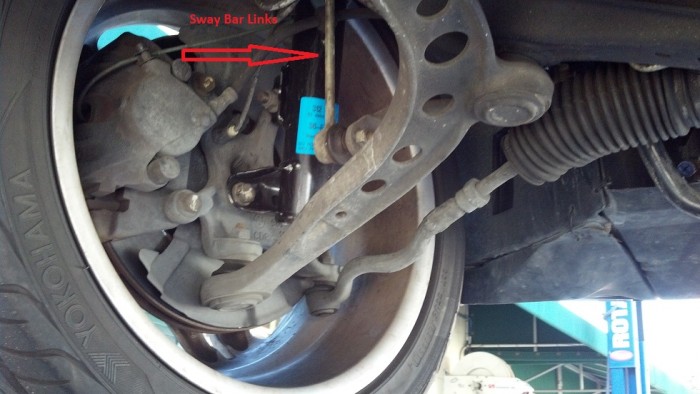 This weekend I replaced the front sway bar links on my 1999 BMW M3. Recently I had new OEM Sachs front struts installed, so it was time to refresh the end links as well. My car has low miles, but 14+ years still take a toll.
Replacing front sway bar links is a perfect DIY job, because virtually no skill is required. Unscrew and remove old, replace with new. I had access to a lift, and removed the front wheels for access.
Unfortunately one thing I didn't have was a 17mm wrench, to secure the inside bolt while unscrewing the outside nut with a 17mm socket. I had to use an adjustable wrench, which came loose often and cost me some time.
So definitely have a 17mm wrench if you tackle this DIY. One more tip is to use an extended 17mm socket for the top bolt, like one for removing tires. A shorter 17mm socket works best for the lower bolts. The Lemforder links came with instructions showing not to use an air gun for this job, just elbow grease.
Last year I replaced the rear links and shocks, so the car is now set on the suspension front for a long time. Lemforder is an OE manufacturer for BMW. But since these weren't technically genuine BMW parts in BMW packaging, they only cost $32 each. As I wrote about early this year, if you do a little homework you can save a lot of money on replacement parts.
The E36 M3 was crowned the best handling car at any price by Car & Driver magazine back in 1997.  Refreshing the suspension hopefully will keep my M3 handling like new.