As readers of this site know, I don't think you need to pay a lot for a good wine experience. The definition of "a lot" can differ of course. My definition of that term translates into spending $20-30 to get a very nice bottle of wine sufficient for most occasions.
However, there are times when you don't mind spending more. Recently Gabriele and I were going on vacation, and we decided to purchase two premium Cabernets to enjoy while we were away. They were the 2009 Lazy Susan Ranch and the 2009 Mt. Brave. Both were Californian, came highly recommended from Total Wine and Calvert Woodley respectively and retailed for $80.
Both were excellent, but very different. Here's our take: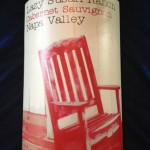 The Lazy Susan is from Diamond Mountain in Napa. You get immediate spice and smoke from the nose. The wine is a bit lighter in body than might be expected from a Californian Cabernet.
The lead fruit is black raspberry, with a bit of ripe cherry as well. It had a long finish with more spice and cocoa. It was delicious and also a Cabernet that could work with a variety of foods.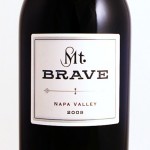 The Mt. Brave is also from Napa, but grown on Mt. Veeder. It has a small amount of other varietals, 5 percent Merlot and 4 percent Cabernet Franc. The nose was big and filled with black fruit.
It is a full-bodied wine and velvety on the palate. The lead fruit is cassis, with a lingering finish with hints of tobacco. Another fantastic Cabernet, a bit more in line with what a big Californian Cabernet is expected to be like.
So which one was better? That's an extremely tough call, since neither one of these wines can be called a loser. Either one will deliver a great wine experience. Either one can be enjoyed alone or with food.
Usually "big and bold" go together when describing a wine. In this particular case, I'd give the bold to Lazy Susan and the big to Mt. Brave. So between these two wines,  it comes down to personal preference in what you're looking for in a premium Cabernet.